Plaiditude
I figured I'd get a jump start on my fall wardrobe since it is literally right around the corner at this point. Where did the time go??
Recently while shopping at JoAnn Fabrics I came across a beautiful collection of plaid fabrics..."Plaiditudes" was the name of the collection which I thought was really cute and fun. Of course I had to buy some! You can find it here: Plaiditudes Brushed Cotton Fabric 44"-Black Red.
I immediately knew what I wanted to make with it and I spent the next hour struggling to pick a color...they all were so beautiful! I finally decided to go with the more classic red and black print and boy am I glad I did!
The dress I was inspired to make is from Butterick Pattern B6094. I purchased it a few years ago, and made an okay dress from it back then. I decided to bring it out of retirement and try again. I made View B, which required notions were an invisible zipper and a button to cover kit. I decided on a regular zipper (I just think it looks better), and I opted not to add the buttons.
All in all I'm SO in love with this look! The classic timeliness reminds me of the 60s fashion era, and of course, the back is Everything! I can't wait to make more!
-LC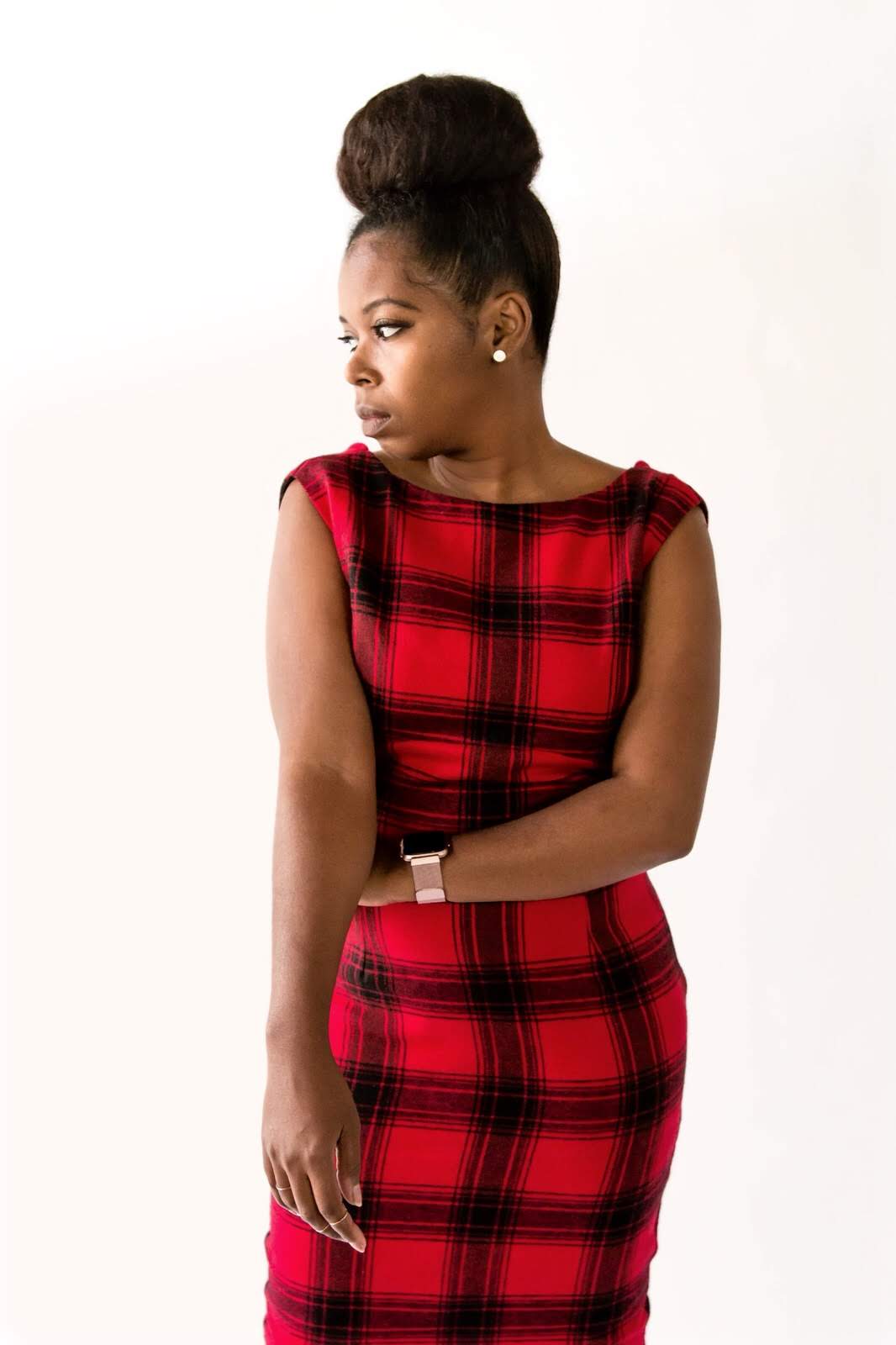 Lisha Charmane