Striped Solid
If you know me, or you've followed my design career over the past several years you know I love myself some color! For me, the more colorful the fabric the better. I typically like to go for solid fabrics with no print, but I've been feeling a little frisky lately and recently decided to purchase a few yards of jersey knit stripes from wait for it… Walmart. -Yes, I said it…Wally World you guys.
Funny thing is I rarely go to the fabric section at my local Walmart because I literally never find anything I like. On this particular day, I was walking past and there were several large bolts of different types of fabrics on the outside aisle marked "Clearance." I spotted the stripes immediately and bought a few yards.
I first used this fabric to design an adorable duster that I absolutely love!!! It's perfect for fall and very stylish. More on that in a future post. Stay tuned…
I made the pants using Simplicity Pattern 8655 by Mimi G. I opted for View A, and I extended the length and tapered them more to make them more like skinny pants. The beautiful blue fabric came from JoAnn Fabrics. (link coming soon) I couldn't think of anything better to go with such a vivid blue than stripes! For the top I used Simplicity Pattern 8466 also by Mimi G-Luckily I bought enough yardage. ;-) I decided to add my own personal flavor by contrasting the neck band and one arm sleeve with a solid black fabric.
I had so much fun making this outfit. And I have to say, that Mimi G's patterns are among my favorite as the fit is generally spot on every time. And of course the clothes are so fashion-forward and different…kinda like me. ;-)
Till next time! XO
-LC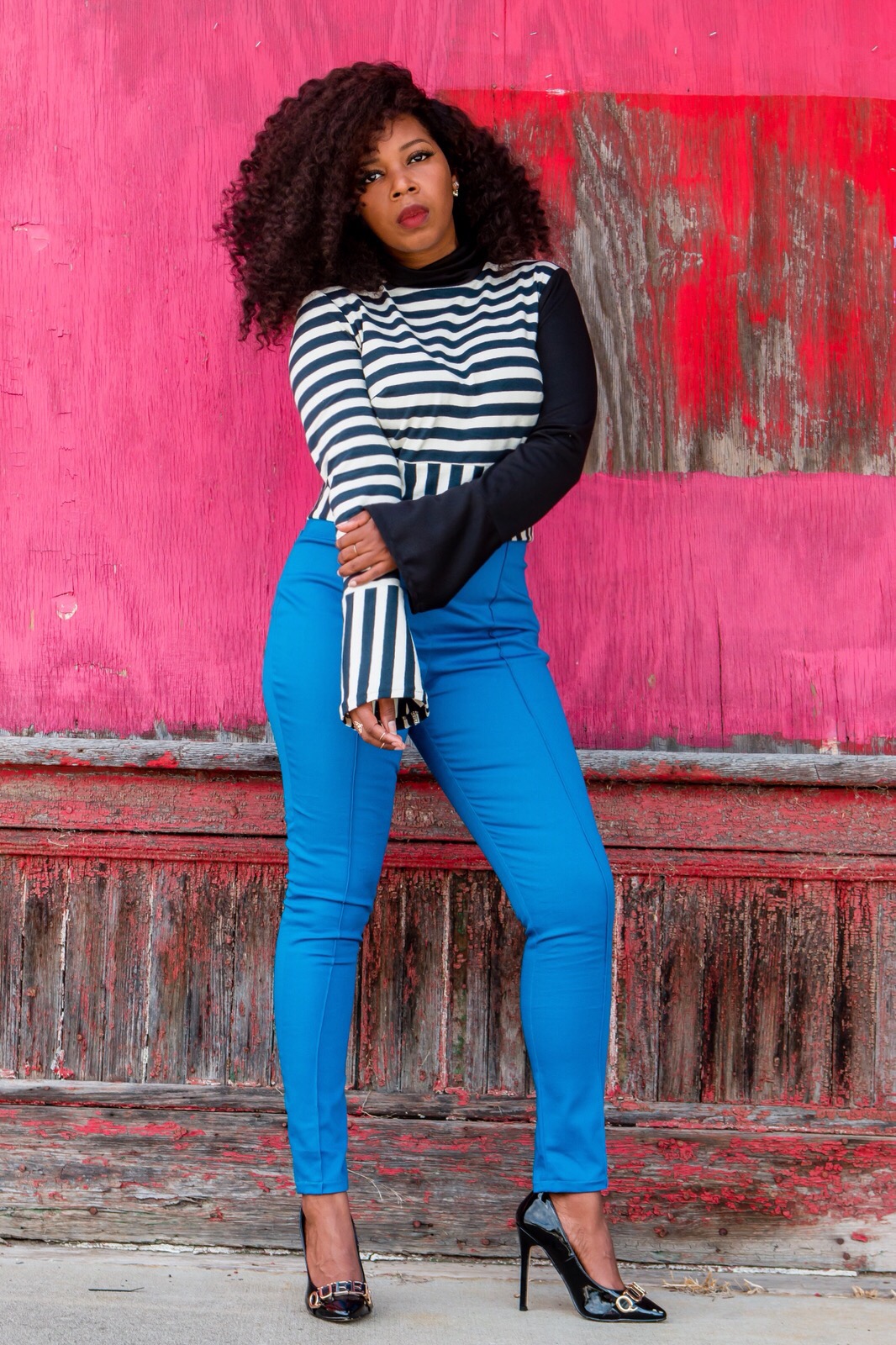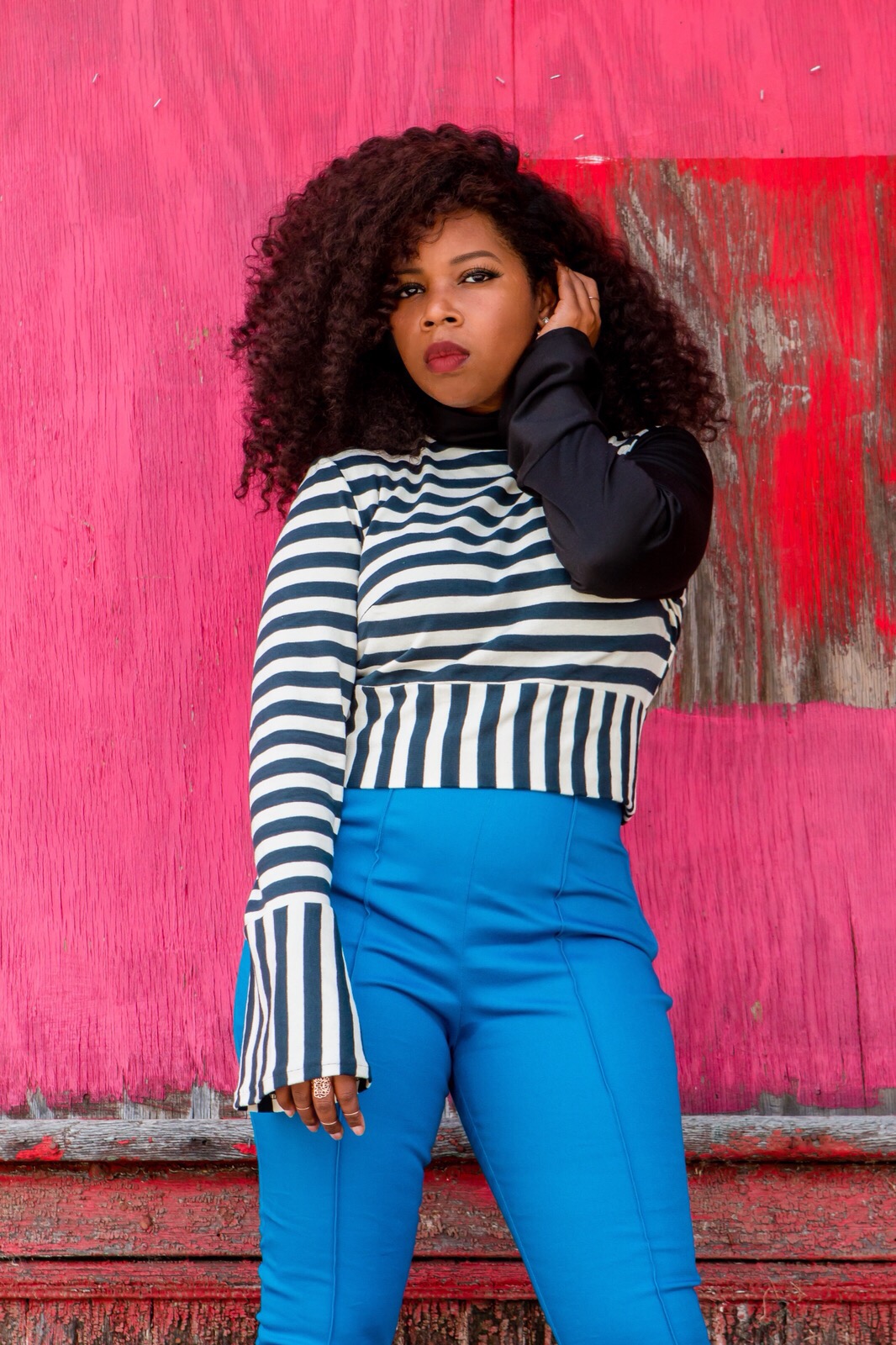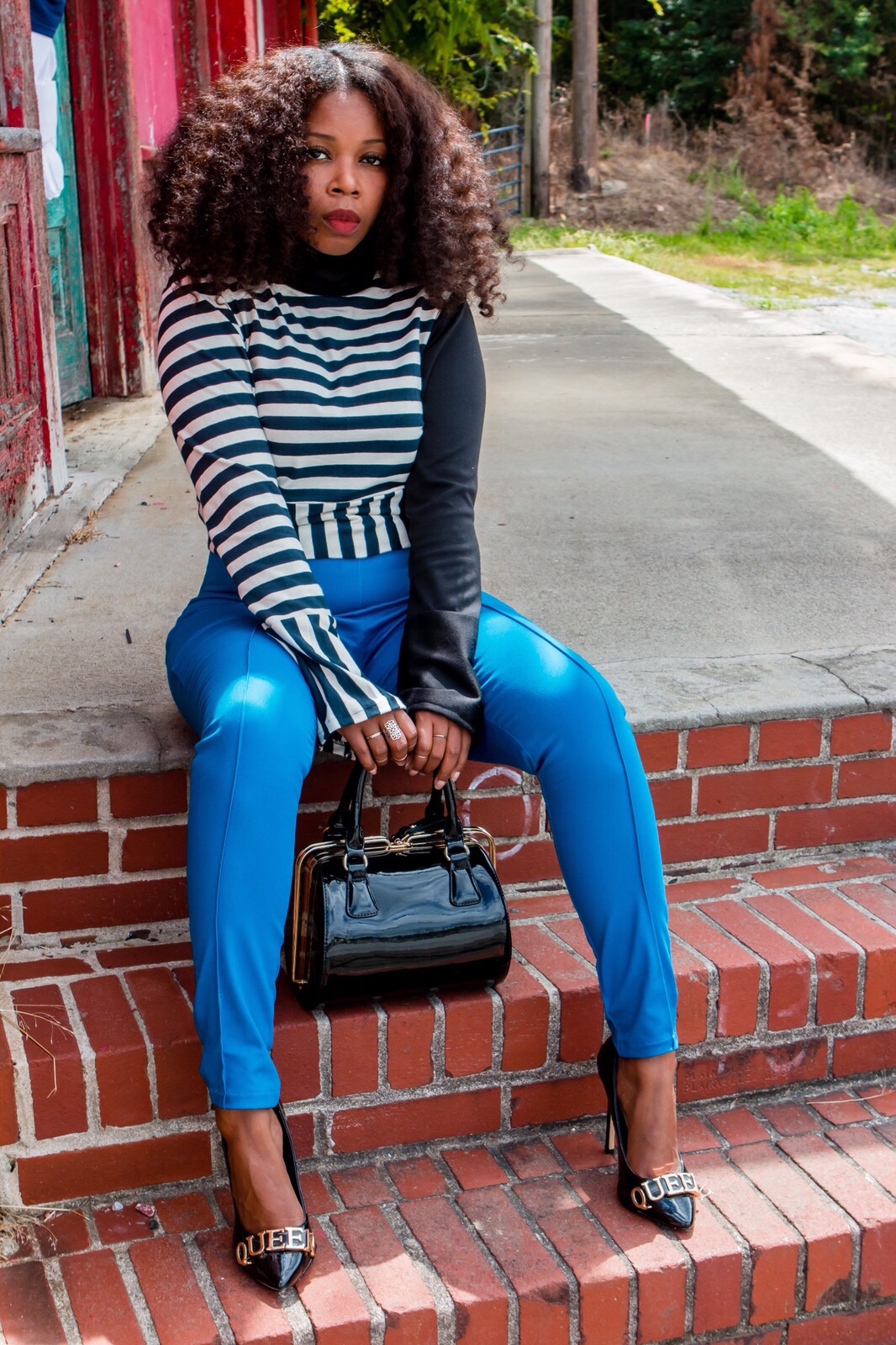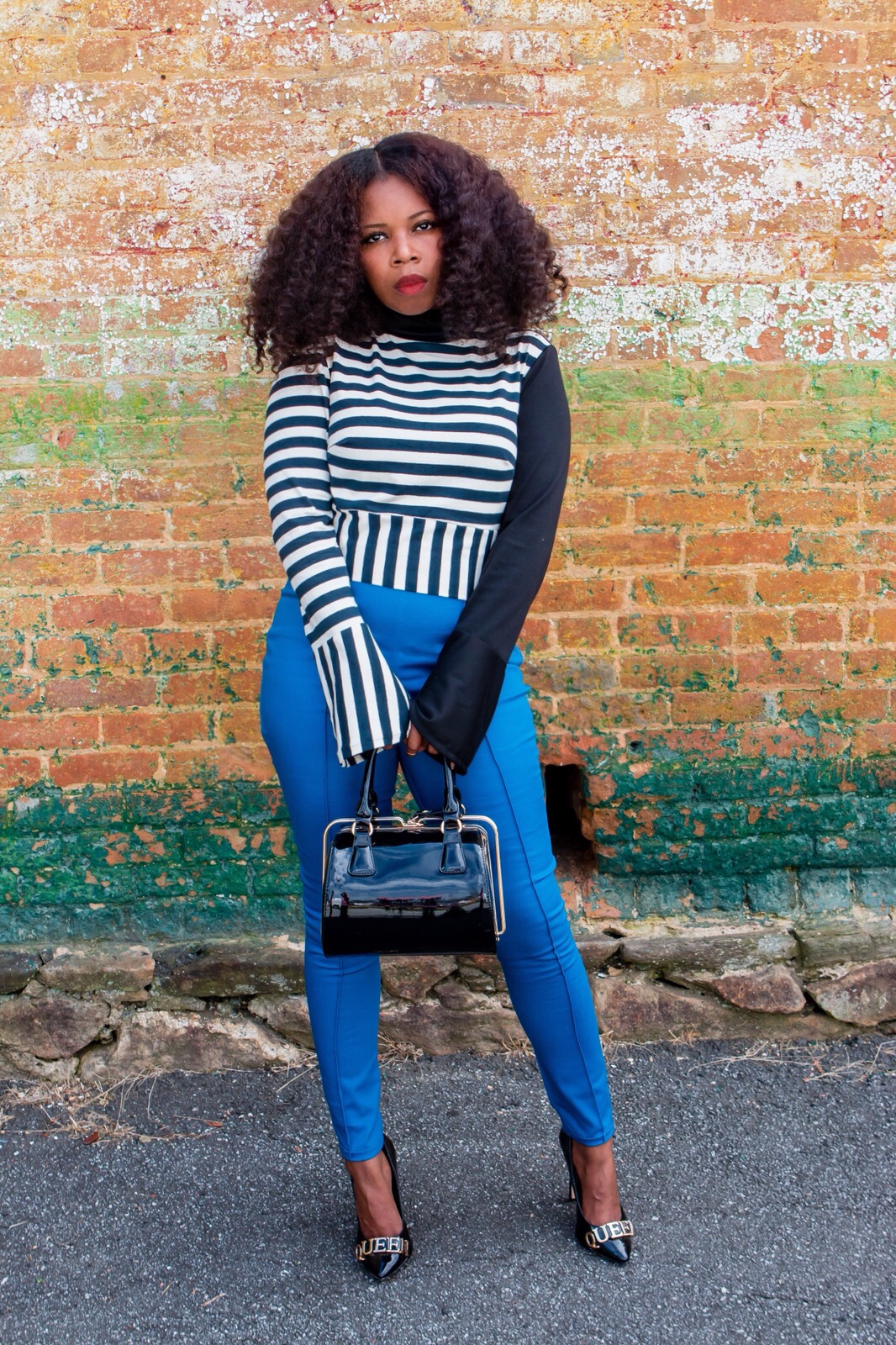 Lisha Charmane